Pet Friendly Hotels & Serviced Apartment in Singapore
07 Jun 2021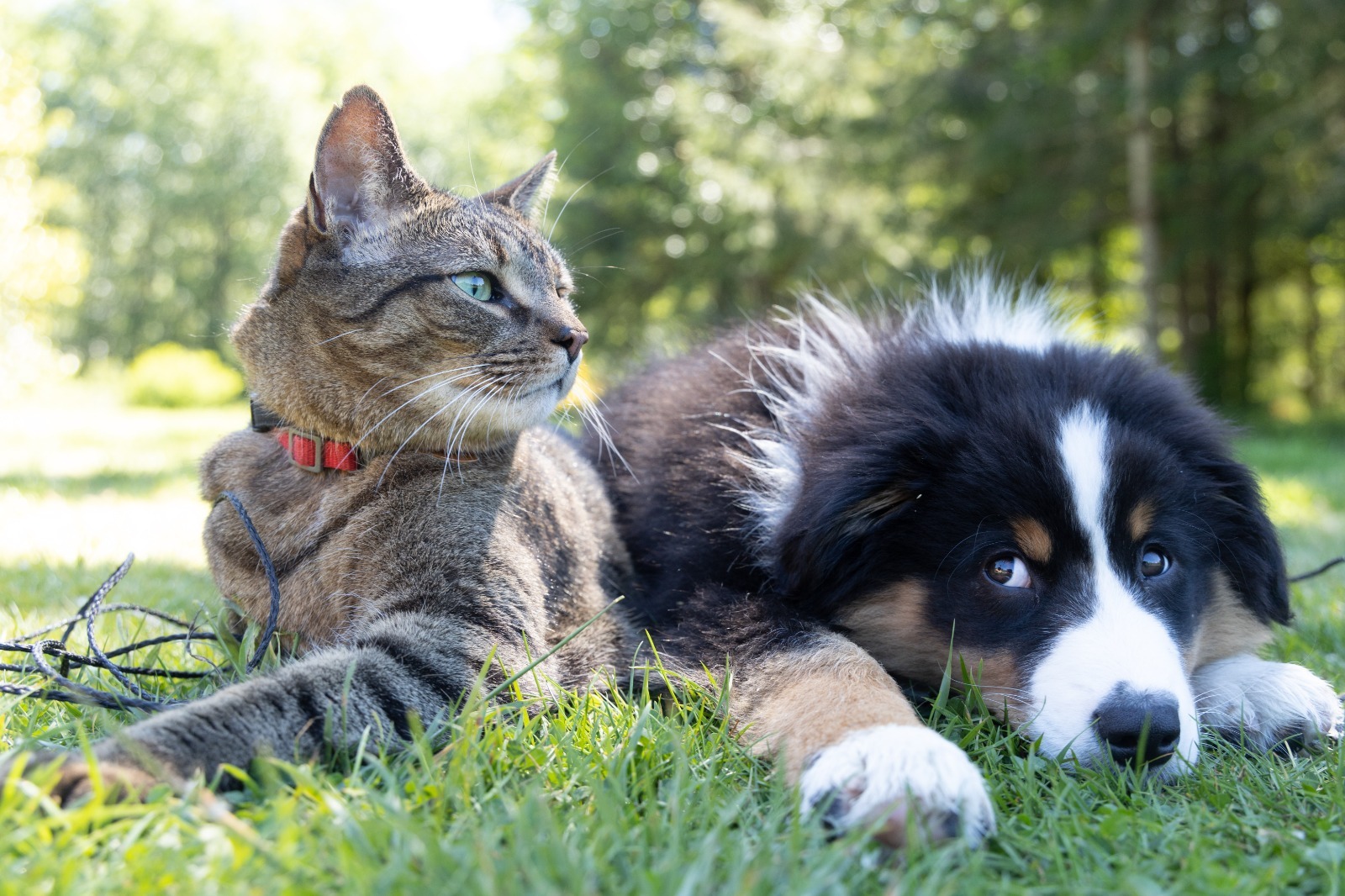 Pet Friendly Hotels & Serviced Apartment Singapore
Do you find it very difficult to leave your pet at home when you are travelling or going for a staycation? If you are like us, then a pet-friendly hotel is what you need. Thanksgiving Serviced Residence means taking your pets on holiday can become a dream come true. Catering to the needs of our guests and furry friends, we're a cat- and dog-friendly hotel in Singapore. Our pet-friendly apartment-friendly staff also offers top-quality services to both you and your pet!
Why Choose our Pet-Friendly Serviced Apartments in Singapore?
Through the years, there have been expressions of dissatisfaction around the ethics of pet hotels and the services provided. As such, most pet owners in Singapore do not feel assured of the safety of their pets when it comes to leaving them in the hands of pet hotels. Here at Thanksgiving Serviced Residence, we understand your need to ensure your pet's safety. Hence, unlike other serviced apartments and hotels in Singapore, your furry friend can reside with you in our pet-friendly serviced apartments. Here's what you can expect:
Housekeeping Services: Besides a fully furnished kitchen, living room, and bedrooms, you'll also enjoy the highest level of hygiene when you stay with us with housekeeping services. This means you'll save the hassle of cleaning up on your own, giving you more time to enjoy your stay with us to the fullest.
Rooftop Garden: Unlike other cat- and dog-friendly hotels in Singapore that restrict their movement within the vicinity, our pet-friendly serviced apartments let you and your pets access all communal areas with ease.
Better accessibility: Pet-friendly or not, location plays a pretty big role when it comes to selecting a serviced apartment. Since our apartments are located in prime locations, residents can easily access the MRT station and get to their desired destinations with ease. A short walk from bustling areas like Orchard, Somerset, and Dhoby Ghaut, this makes it very convenient for residents to get their shopping done.
*Please note that there is a nightly surcharge of SGD20 per pet for specialised housekeeping routines when you check out of our serviced apartments.
What Does a Pet-Friendly Hotel Mean?
Pet-friendly hotels can mean different things depending on the hotel. At its most basic level, a pet-friendly hotel is simply a place that welcomes four-legged friends alongside their owners. However, some hotels go above and beyond by offering special accommodations for pets, such as on-site dog parks, pet room service menus, or even kennel services.
Regardless of the level of amenities, all pet-friendly hotels strive to make the stay as pleasant as possible for both pets and their human companions.
Cheap Pet-Friendly Hotels Near Me
If you're looking for a pet-friendly hotel near you that won't break the bank, there are a few things you can do. Firstly, try searching for hotels on travel booking websites and use filters to find pet-friendly hotels within your budget. You can also search for hotel chains that are known for being pet-friendly.
Another option is to check pet-friendly vacation rental sites, which can often offer more affordable options for travelling with your furry friend. These sites allow you to search for pet-friendly accommodations, such as apartments or houses, and often have additional amenities that can make travelling with your pet easier.
Additionally, consider reaching out to local animal shelters or pet rescue organisations for recommendations on pet-friendly accommodations. They may have a list of hotels or rental properties that are willing to accommodate pets and are within your budget.
Our Best Pet-Friendly Hotels in Singapore
1. Oxley Residence
At Oxley Serviced Residence, we offer a boutique serviced residence located near the River Valley Road area, just a short distance from the Central Business District. Our residence is steps away from iconic landmarks such as Orchard Road and the Sri Thendayuthapani Temple. Our spacious apartments are larger than the average hotel room in Singapore and are fully equipped with a dining area, private bathroom, kitchenette, and washer and dryer. For our business travellers, we provide working space in the lobby and a private meeting room. Additionally, our residence has one of the best pet-friendly policies in Singapore, making it an excellent choice for pet owners. Finally, our guests can enjoy a 24-hour fitness room, a pool deck for sunbathing, and a quaint roof garden for scenic relaxation.
2. Cantonment Residence
Our Cantonment Residence is an exclusive boutique serviced apartment located in the historic district of Cantonment Road, where heritage meets the modern financial district. Our residence is surrounded by delicious local dining, chic cafes, galleries, shops, and iconic landmarks such as the Tanjong Pagar railway station and Lim's Ancestral Temple. Guests can enjoy unbeatable space and in-room amenities for comfort and privacy. We also have a pet-friendly policy to ensure all guests can travel with their furry companions.
Planning a Pawcation in Singapore
If you're planning a pawcation in Singapore with your furry friend, consider booking our pet-friendly hotel for a comfortable and hassle-free stay. At Thanksgiving Serviced Residence, we offer spacious and well-equipped apartments at cost-effective rates that are perfect for families and individuals travelling with pets.
Before your stay, don't forget to pack essential items such as food, water, toys, leash or harness, and carrier for your pet. You may also want to bring along a bed or blanket to make your furry friend feel more at home.
During your stay, explore pet-friendly activities such as taking your pet to a spa or visiting parks that allow pets. Singapore has many pet-friendly attractions, so be sure to do your research beforehand and plan accordingly. With these tips, you and your furry friend can enjoy a wonderful pawcation in Singapore.
How to Have a Dog-Friendly Staycation in Singapore
Travelling with your furry friend is now easier with pet-friendly hotels. At Thanksgiving Serviced Residence, not only are our staff members trained to deal with animals, but you also won't have to worry about finding a safe and reliable place to enjoy a holiday with your beloved pets. With our pet-friendly hotel, you'll have more flexibility in terms of where you can stay and what you can do, making for a paw-some vacation in Singapore.
Staying at Cat-Friendly Hotels in Singapore
If you're planning to travel to Singapore with your feline friend, it's important to find a cat-friendly hotel. When booking our serviced apartment, make sure to ask about our hotel's pet policy and confirm the size and breed of your cat. Also, inquire about the areas of our hotel that are appropriate for your pet to be in, to ensure all guests have a pleasant stay at Thanksgiving Residences.
When leaving your cat alone in your room, always put up the "Do Not Disturb" sign and remind our desk clerk that you have a pet in the room. Hiring a pet sitter or using a doggie (or kitty) daycare service can be a good option if you plan to be out without your pet for an extended period.
Be mindful of hotel furnishings and use a sheet or towel if your cat likes to sit on the couch. Put the litter tray in the bathroom for easy cleanup, and carry plenty of paper towels in case of accidents. When taking your cat for a walk, keep them leashed and pick up after them. We understand that not everyone is a pet lover, so we ask our guests to keep their cats close to them and on a leash when going out for a walk. Finally, we hope you and your feline friend enjoy your stay with us.
Book with Us Today
Opt for comfort, convenience, and affordability when you book our pet-friendly serviced apartments in Singapore. We offer virtual tours of the apartments offered:
Take a virtual tour and peek into our available apartments:
Get in touch with us to book an apartment for you and your pet today.
Frequently Asked Questions about Pet-Friendly Hotels in Singapore
Can you leave dogs alone in hotels?
It is generally not recommended to leave dogs alone in hotels for extended periods of time. Dogs may become anxious or destructive when left alone in an unfamiliar environment, and barking can disturb other guests. If you need to leave your dog alone, it is best to hire a pet sitter or use a doggie daycare service. Some pet-friendly hotels may also offer pet-sitting services or allow pets to be left alone in the room for short periods of time, but it is important to check with the hotel's pet policy first.
Can dogs sleep on hotel beds?
It depends on the hotel's pet policy. Some pet-friendly hotels allow dogs to sleep on hotel beds, while others may require that dogs stay off the furniture. It's always best to check with the hotel before booking to make sure you understand their specific policies regarding pets. If you do plan to let your dog sleep on the bed, it's a good idea to bring a blanket or sheet to cover the bedding to help protect it from pet hair and other messes.