Serviced Apartments near Singapore's Orchard Road
07 Jun 2021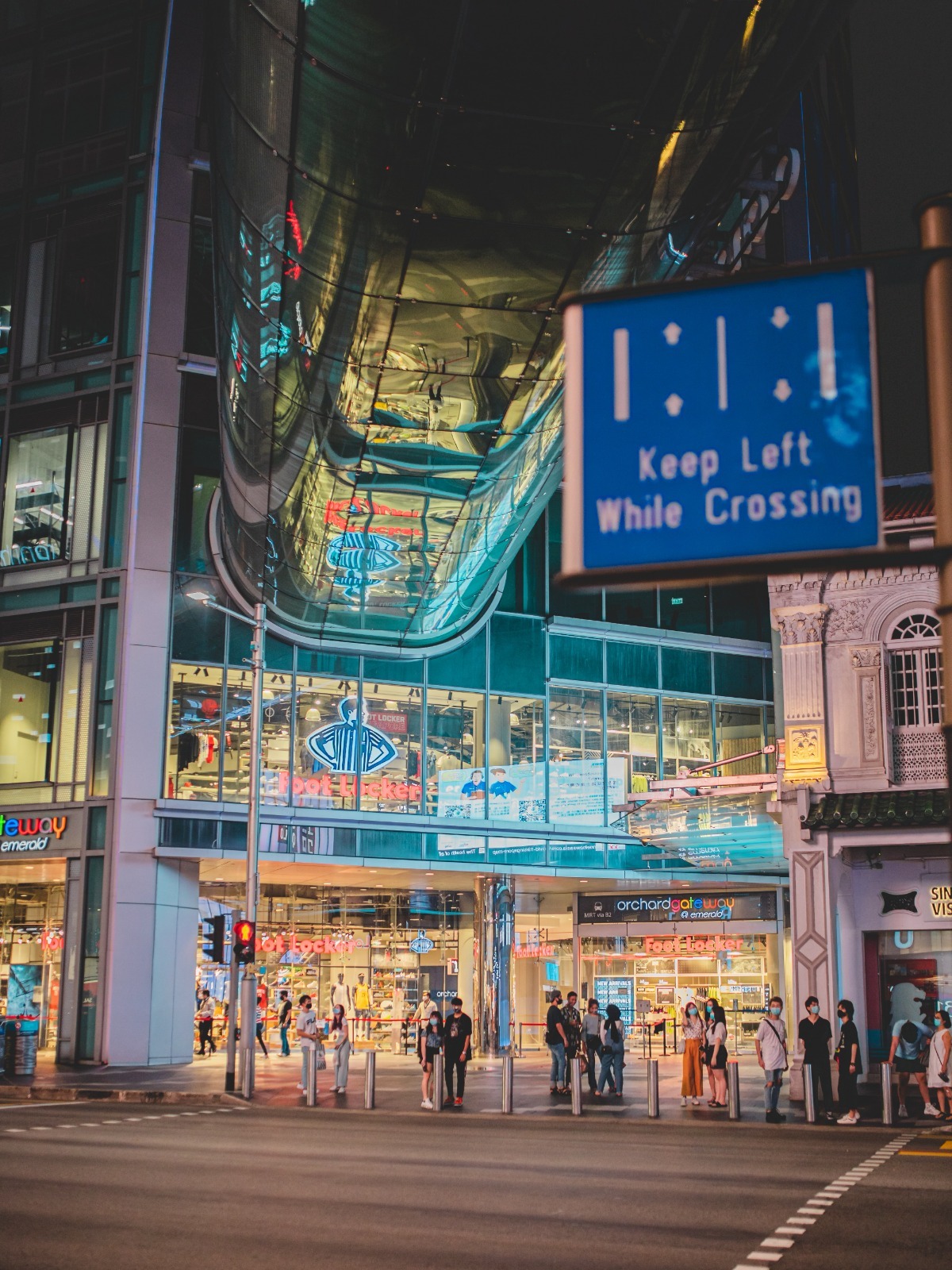 Thanksgiving Serviced Residence offers luxurious serviced apartments close to Singapore's dynamic shopping district of Orchard Road and Somerset. Our Oxley residence is the perfect choice for travellers seeking comfort, convenience, and personalised service during their stay in this stunning country.
Somerset and Orchard Serviced Apartments in Singapore
Located near Dhoby Ghaut MRT station, Thanksgiving Serviced Residence offers all its guests an exclusive and premium way of living at an affordable price. Whether you are an expatriate, tourist, or even a local who is relocating, our boutique serviced apartments are located a few minutes away from the bustling central districts and shopping belts of Singapore including Bugis, Orchard, and Somerset, providing you with convenience unlike any other.
Benefits & Facilities of our Service Apartment Singapore, Orchard Road & Somerset
When you book a serviced apartment at Thanksgiving Serviced Residence, you get more than just a room. Located near Singapore's finest and most established streets in the Orchard Road neighbourhood, our serviced apartments offer more than the standard comfort of hotels. Well-equipped with amenities and quality services, our premises are the ideal choice for singles, couples, and families alike.
Our range of serviced apartments provides you with access to not only a fully furnished residence but also a kitchenette, free Wi-Fi, 24-hour concierge service, and gym – all within affordable means. Business travellers are also sure to benefit from the fact that we are conveniently located close to the Central Business District (CBD) of Singapore, making work meetings in Singapore's financial hub a breeze.
Located at the nucleus of Singapore, tourists and casual travellers can not only revel in the shopping streets of Orchard Road but also explore connecting districts such as Bugis when staying in our serviced apartments. Exploring other attractions in Singapore becomes a breeze with the many MRT lines situated in close proximity.
5 Reasons to Choose Our Orchard Serviced Apartments
Spaciousness – Our serviced apartments near Singapore's Orchard Road are more spacious than traditional hotel rooms. We offer a range of apartment sizes, from studio to two-bedroom, giving you plenty of room to spread out and relax. Our apartments are also furnished with comfortable sofas, armchairs, and dining tables, providing a comfortable and homely atmosphere.
Homely Comfort – Our serviced apartments are designed to make you feel at home, with comfortable furnishings, fully equipped kitchens, and all the amenities you need. Each apartment has a kitchen with a stove, microwave, refrigerator, and cooking utensils, so you can prepare your own meals if you wish. We also provide high-quality linens and towels, so you can enjoy a good night's sleep.
Great Location – Our serviced apartments are located nearby Orchard Road, one of the most popular shopping and dining districts in Singapore. We are within walking distance of malls such as 313@Somerset, Takashimaya, and The Centrepoint, as well as a short MRT or bus ride away from attractions like the Singapore Botanic Gardens, National Museum of Singapore, and Marina Bay Sands. Our central location makes it a breeze to explore the city state and experience its vibrant culture and entertainment options.
Convenient Services – In addition to our spacious apartments and great location, we offer a range of convenient services to make your stay even more comfortable. Our 24-hour front desk staff are available to assist with any requests you may have, from arranging airport transfers to booking tickets for local attractions. We also offer housekeeping services, so you can relax and enjoy your stay without worrying about cleaning up after yourself.
Moreover, we provide complimentary Wi-Fi and cable TV to keep you connected and entertained during your stay. Our apartments also have air conditioning, so you can stay cool and comfortable even on hot and humid days.
Flexible Booking – We understand that travel plans can change, which is why we offer flexible booking options. You can book our serviced apartments in Singapore for a short stay or for an extended stay of several months. We also offer competitive rates for longer stays, making our apartments an excellent choice for business travellers or those on a budget who still want a comfortable home away from home.
Book Our Somerset & Orchard Serviced Apartments Today
Set against an urbanised cityscape, Thanksgiving Serviced Residence's serviced apartments near Somerset and Orchard offers you respite in bustling Singapore. Comfortable, convenient, budget, child, and pet-friendly, our serviced apartments near Bugis and Town, are an ideal choice for both long and short term stays.
Take a virtual tour and peek into our available apartments:
Alternatively, you could contact us for more information on available rooms or make a booking online.
Frequently Asked Questions about Orchard Road Serviced Apartments
Is parking available at the property?
Yes, we provide complimentary parking for our guests during their stay in our serviced apartments. Our on-site parking facilities offer added convenience and security, making your stay in our service apartment in Singapore's Orchard Road even more comfortable. You'll never have to worry about parking, whether you're driving your own car or hiring a rental car for drop-off and pickup.
Is internet access provided?
Yes, we provide high-speed Wi-Fi in all our Orchard Road serviced apartments. You can stay connected with your loved ones or work remotely without worrying about slow or unreliable internet connectivity. Plus, you can stay active on social media whenever and wherever you want during your stay in our apartments.
Are laundry services available at your serviced apartments?
Yes, we offer laundry services at our Somerset and Orchard Road serviced apartments. We understand that guests staying in our serviced apartments need a clean and fresh change of clothes, and they may need to do laundry. For your added convenience, we are happy to provide this service for a nominal fee.
Is breakfast available at the serviced apartment?
No, we do not offer breakfast at our serviced apartments. However, we are located nearby Orchard Road, which has many dining options at any price point available within walking distance. You can easily find cafes, restaurants, and eateries serving local and international cuisine, which is great if you want to try uniquely Singaporean food and delicacies.
Can I have guests in your Orchard serviced apartment?
Yes, you are welcome to have guests in your serviced apartment. However, we kindly ask that you inform our staff beforehand, so that we can ensure their safety and security as well. Our Orchard Road serviced apartments are designed to provide a comfortable and secure environment for all our guests.